This Traditional Coffee Shop In Athens is a Must-See for Every Visitor
Going to a coffee shop in Athens or Greece in general means getting social!
Coffee spots in Greece are an essential part of everyday life. You can find one almost in every corner, some of them simple and elegant, others extravagant and stylish. They truly are a most important part of social life.
While visiting Athens you must pay a visit to a traditional café (καφενείο= kafeneio). It'll be like visiting a museum. Kafeneio is a descendant of Ottoman cafés and the Ecclesia of Ancient Athens. They were – and to be honest some of them continue to be – a privilege for men only. In these sui generis clubs, men were gathered to relax after a hard day's work, meet other people, read their newspaper, drink some coffee or ouzo together, and smoke a cigarette or a nargile (hookah). They could remain silent, read their newspaper, talk nonsense, or discuss rather important things in social and political life. The habitués spent hours and hours sitting there before going back to their homes for a bit of sleep before starting their working day in the morning.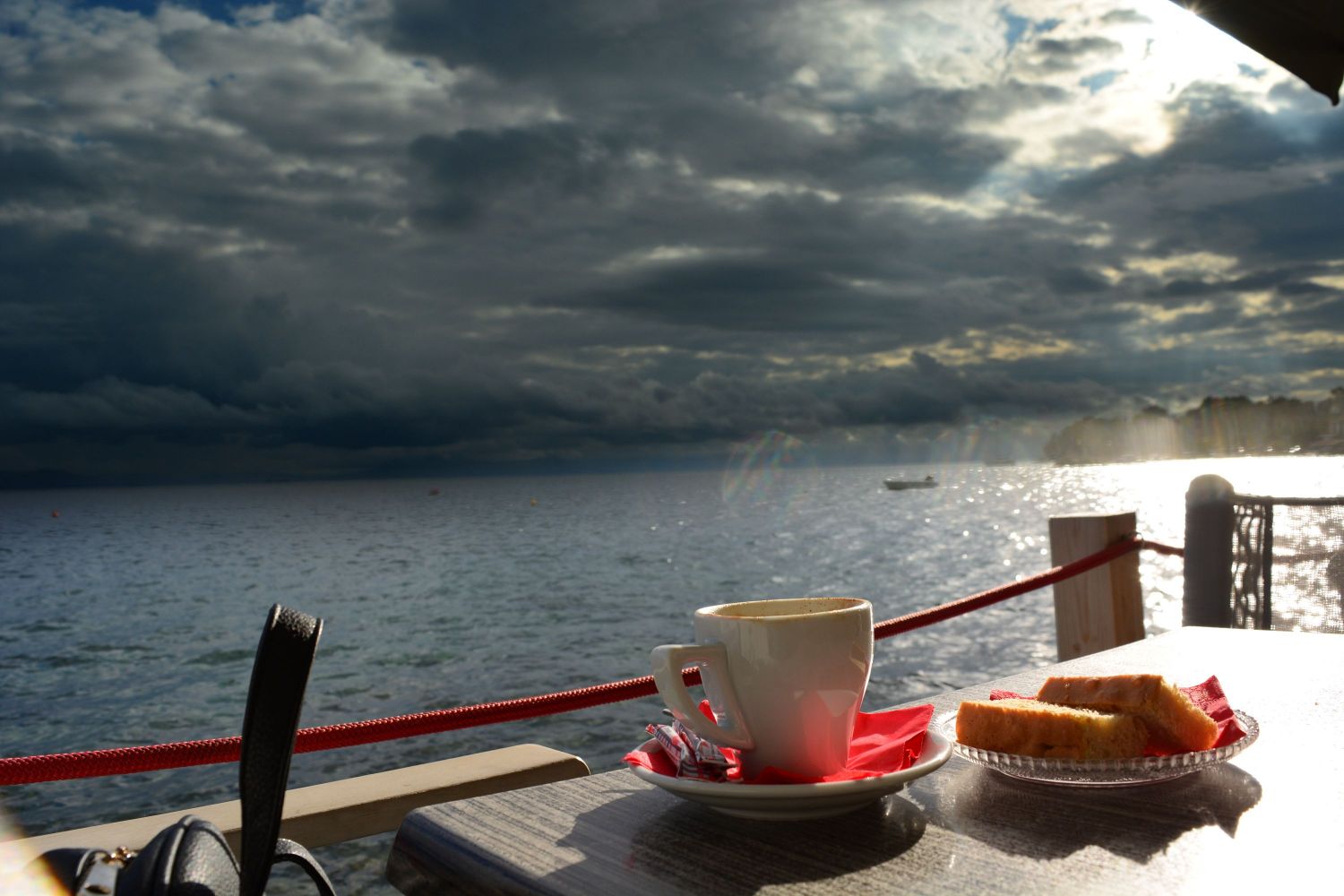 Get social in the heart of Athens like a local
One of these historic coffee shops that you should visit is "Oraia Hellas" (beautiful Hellas) at Monastiraki in Athens. It was established after the liberation of the Greeks by the Ottomans and was the center of Athenian political and social life for more than 50 years. It was a luxurious meeting point for citizens and travelers of Athens. If you were searching for information or if you had information or opinions to share, that was the place to do so.
This unique café is located in a beautiful neoclassical building where the Gerolymatos family used to have their textile company. Since 1980, their vision of a place that would be host to pure Greek culture has been manifested here. As you first step through the doors, you may wonder if you are in a cafe or a museum. The Greek Culture Center where artisan exhibitions and cultural events are hosted takes over much of the massive building.
Here, collections from traditional artisans from all over Greece are exhibited for all to admire. Ceramics from Sifnos Island, wooden pieces from Skyros, woven clothes from Crete, Macedonia… every corner of Greece is somehow present here. Old gravures, paintings, and photos decorate the walls by informing and educating the lucky visitor.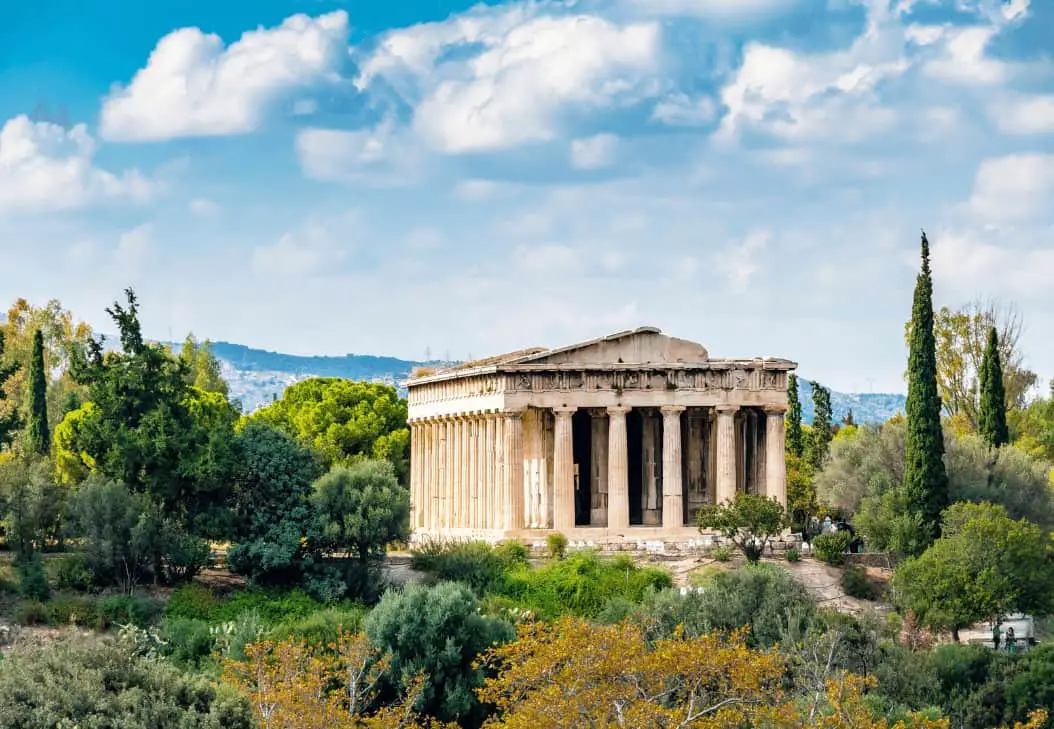 Oraia Hellas means beautiful Greece
You literally dive into the past when you step into Oraia Hellas. You will also instantly lose sense of time, as it is a little difficult not to wonder if time here stopped in 1840, 1890 or 1920.
First of though, you may want to pause and admire the view through the large windows.The roofs of the old Athenian houses lead your eyesight to the Ancient Agora, the Anafiotika and the "Castle" as old Athenians called the Acropolis.
In the inside of the café, the ambience is so warm, full of traces of Greece's recent history. You will also be happily surprised by the sort of habitués. Citizens of Athens, artists, actors, writers and lovers of the centre of Athens frequent this spot. But you can also meet young couples or choirs that seek a little piece of the Athens that was during their grandparent's era. The flavours of Oraia Hellas help you discover the tasty traditions of Greece. Handmade beverages and sweets, ouzo and plenty of mezes (fingerfood).