5 Iconic Greek Painters You Should Know About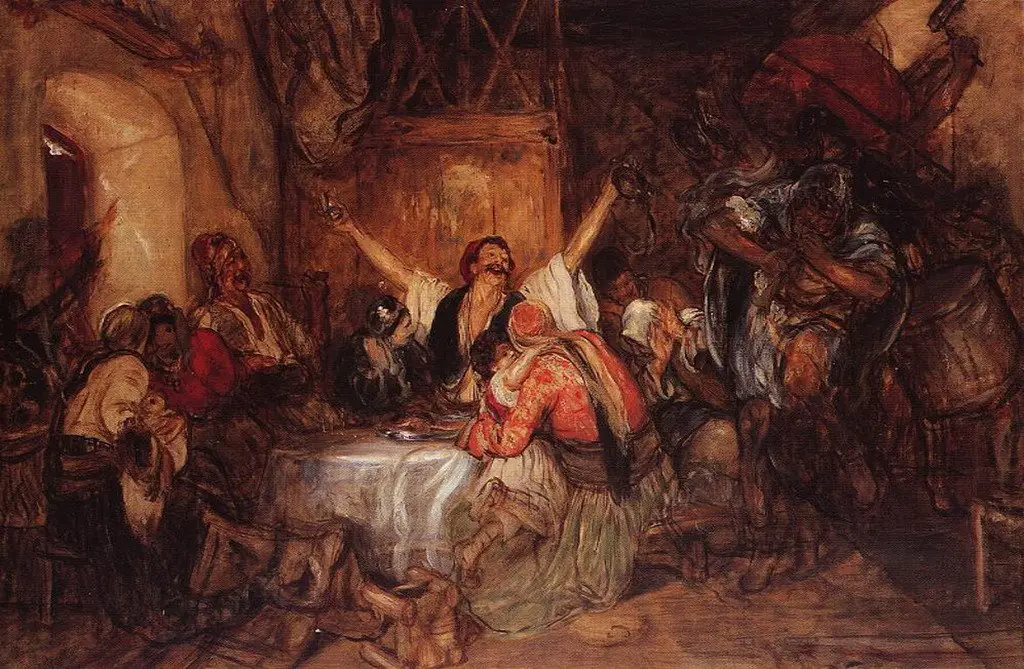 Greece is famous as the place where all arts were born, including painting. From ancient times, there are stunning pieces of art mostly murals and pottery, that show the importance of art for ancient Greeks. The significance of art has passed to the new generations as well. Through the years, talented painters have passed by and helped shape the contemporary art scene. There are many great artists, but here we will present the 5 iconic Greek painters you should know about. 
Nikiforos Lytras (1832-1904)
Nikiforos Lytras is one of the most important figures of the Greek art scene. Born on the island of Tinos, Nikiforos Lytras was interested in arts from a young age. He studied painting at Athens School of Fine Arts and in 1860 he won a scholarship from King Otto to continue his studying in the Royal Academy of Arts in Munich. After his studies, he came back to Athens and taught painting in the School of Fine Arts.
Lytras' work was inspired by the realism move and the Munich School, and he paid close attention to the precise representation of everyday life. The main themes of his paintings are the Greek traditions. In addition, the Greek Independence War was one of his favorite themes to explore.
One of his most famous paintings is the "Kalanta", which represents children with music instruments going from home to home during Christmas Eve and singing traditional carols. Other famous ones are 'Man playing his Bouzouki', a grandma with her grandson, and a girl eating an Easter egg. All of them represent the everyday life of Greek society during the 19th century and that is the reason why Nikiforos Lytras is one of the most iconic Greek painters of all time.
☞ Related: 3 Famous Artists That Have Shaped Greece
Nikolaos Gyzis (1842-1901)
Nikolaos Gyzis is one of the most important Greek painters of the 19th century. He was born on the island of Tinos and grew up in Athens along with his parents and 6 brothers and sisters. At a young age, he showed his love and interest in arts and decided to study at the Athens School of Fine Arts. He continued his studies at the Royal School of Fine Arts in Munich, where his good friend Nikiforos Lytras helped him establish and adjust to the German lifestyle. He finished his studies with honorary grades and decided to come back to Athens in order to turn his family home into an atelier. After a short time, he was disappointed by the Greek conditions for artists and decided to leave Athens in May 1874 and return to Munich. He lived there until the end of his life in 1901.
Gyzis' artworks follow the flow of academic Realism and conservative cultural movement of the School of Munich. Most of his artworks represent the Greek everyday life of the 19th century. In his mature age, he dedicated many of his paintings to religion. As a religious person, many of his artworks have a religious theme as his painting "Idou o Nymfios erhetai" ("Behold, the Bridegroom Comes in the Midst of the Night"), which is one of the most important artworks created by him. Also, Gyzis honored women in many of his paintings, which is unusual for a man of that time.
☞ Related: 8 Greek Photographers Talk About Making Art During Quarantine
Apart from the above-mentioned themes, Gyzis drew inspiration from the Greek Independence War. He created scenes from the fight of the Greeks for liberty against the Ottomans in many of his paintings. One of the most famous works by Gyzis is the "Meta tin katastrophi ton Psaron" painting, which represents the fight of the people of Psara island against the enemies. 
Nikos Eggonopoulos (1907-1985)
Nikos Eggonopoulos was born in Athens in 1907 and is one of the most important representatives of the Surrealism movement in Greece. He spent his young years in Paris until his 20s. He came back to Greece in order to complete his military service and study in the School of Fine Arts in Athens. After finishing his studies, he held his first exhibition and published his first poems, but he received a lot of criticism from the art community. In 1941, he served in the mountains of Albania against Germans and became a prisoner of war. He managed to escape and came back to Greece on foot. After the war, he began his career as a Professor at the National Technical University of Athens. Meanwhile, his paintings and poems were awarded many times, and he was recognized as one of the most important artists of contemporary Greece. He died in 1985, at the age of 78. 
Nikos Eggonopoulos' work is integrated into the surrealism movement. His artworks represent the imaginary world, which is not related to reality and belongs to the artists' subconscious. His inspiration derives mainly from Greek mythology. In addition, some of his artworks are inspired by Greek and Byzantine art.
☞ Related: 4 Most Important Museums In Athens You Need To See For Yourself
Périclès Pantazis (1849-1884)
Pantazis was born in Athens but his roots were in northern Greece and specifically in Epirus. He studied at the School of Fine Arts in Athens, where one of his professors was Nikiforos Lytras and continued his studies in the Royal Academy of Fine Arts n Munich. But the conservative, German way of living was not suited to him, thus he chose Marseille and then Paris as his base, where he met famous impressionists like Manet and Degas. In 1873, he moved to Brussels where he stayed until the end of his life. In this city, he developed his art and became one of the founders of the Belgian Impressionism movement. He died at the age of 35 from tuberculosis.
Pantazis was the first of the Greek painters to branch off the conservative school of Munich and integrate into impressionism. His work consists of landscape paintings, mainly of Belgian landscape, portraits, and dead nature. The artworks of Pantazis are characterized by a liberal expression of nature, mainly through vivid colors and light. One of his most famous paintings is "Magkas pou troei karpouzi" ("Boy eating watermelon") and "Aprilis" ("April").
☞ Related: Top 4 Greatest Modern Poets Of Greece You Should Know About
Spyros Papaloukas (1892-1957)
Spyros Papaloukas was born in the village of Desfina near Delphi. From an early age, he showed an interest and talent in the arts. When he turned 18, he studied in the Athens School of Fine Arts, and then continued his studies at the Grand Chaumière and the Académie Julian. After finishing his studies, he took part in many exhibitions and worked to develop his personal style. In 1923, he visited Mount Athos with the intention of studying its landscape and Byzantine art. This was the period that defined his art form. He died at the age of 65 in Athens. The Greek state renamed the square in front of his atelier to Papaloukas square, in honor of his life and work.
The work of Spyros Papaloukas in not in the public domain. You can browse and enjoy some of his artwork here.
The artworks of Papaloukas are inspired mainly from religion. Although religion is not easily relatable with the impressionist movement, Papaloukas manages to combine Byzantine spirituality and impressionism in a new way.
☞ Related: Best Greek Islands To Visit In April and May