3 Famous Artists That Have Shaped Greece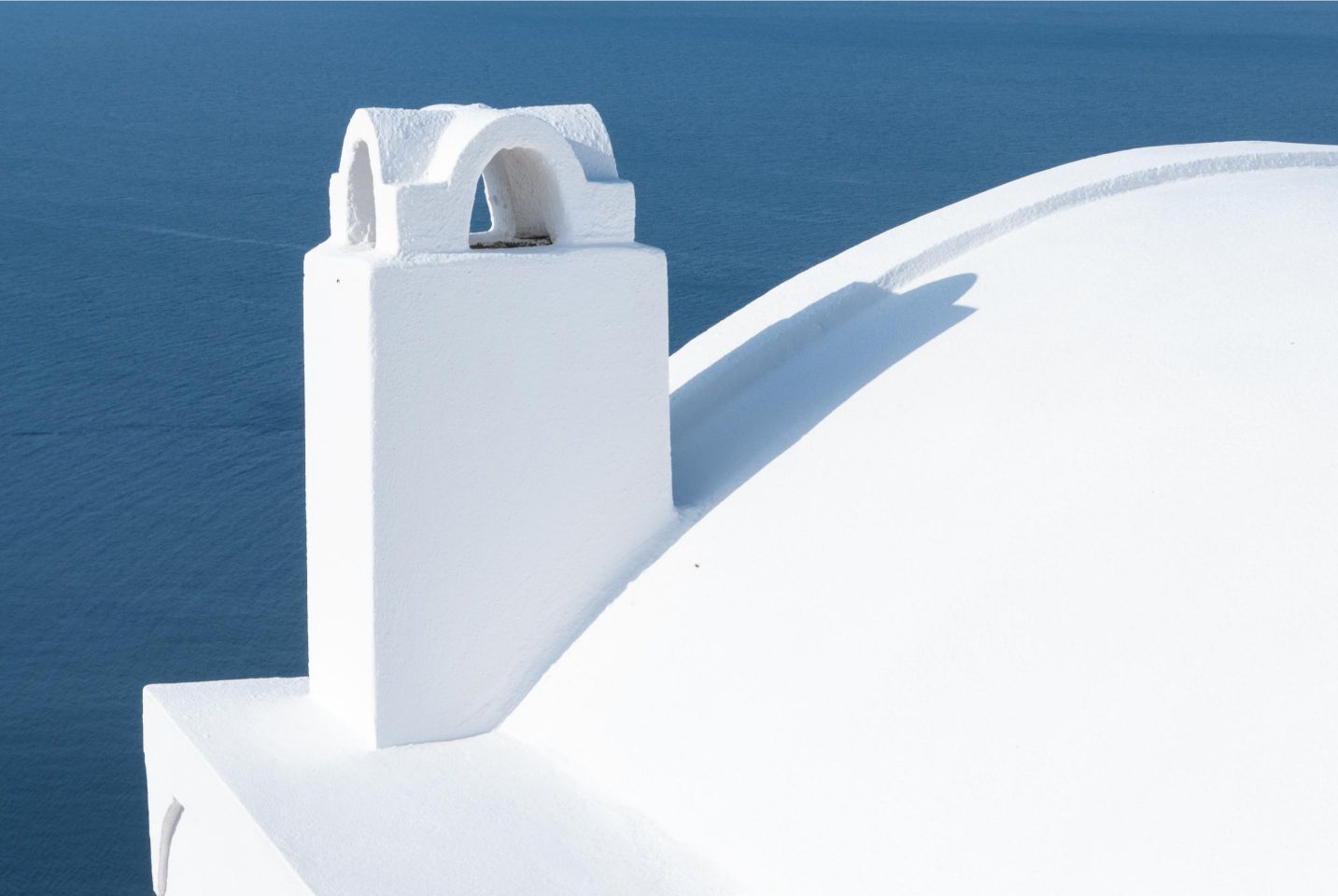 [vc_row][vc_column][vc_separator color="black" style="shadow" border_width="3″][vc_empty_space][vc_column_text]
Odysseas Elytis 
I wish there was a way to transcend the difficulties in translation and transmit the very essence of the poetry and stories of Greece. 
Such a magic means has yet to be discovered and poets like Odysseas Elytis are considered to be almost untranslatable despite the significant efforts of a great many poets and translators.
Unfortunately, they all fall short compared to the power of the Greek words set out on paper every so skillfully by this ever so amorous pilgrim of love. 
[/vc_column_text][vc_row_inner][vc_column_inner][vc_empty_space][vc_column_text]
You have a taste of tempest on your lips
And a dress red as blood…
Deep in the gold of summer
And the perfume of hyacinths—But where did you wander
Descending toward the shores, the pebbled bays?
[/vc_column_text][vc_empty_space][/vc_column_inner][/vc_row_inner][vc_column_text]
Odysseas Elytis is considered Greece's national poet alongside Homer and Seferis. He was born Odysseas Alepoudelis on the island of Crete in 1911, but changed his name to avoid any association with his wealthy background.
One of the words used to describe him in Greece is "leksoplastis" which means "the creator of words".
His assumed name, Elytis, is indeed a composite of his own devise that stands for those things he treasured most: Ellas, the Greek word for Greece; elpida, the word for hope; eleftheria, the word for freedom; and Eleni, the name of a figure that, in Greek mythology personifies beauty and sensuality. [/vc_column_text][vc_empty_space][vc_column_text]Besides fusing words, Elytis has an amazing talent for melting notions and ideas together, creating poems that are stunningly simple and amazingly complex at the same time. 
In the excerpt above from his poem "Marina of the Rocks", love and beauty and nature and passion are all fused in one. This idea of combination is one of his attributes as a poet that set him apart. Throughout his work, modernist European poetics and Greek literary tradition are fused in a highly original lyrical voice.
When he was seventeen he discovered the French Surrealists and worked to incorporate aspects of this new school into the centuries-old Greek literary tradition. For Elytis, surrealism was the gust of wind that cleared away all literary prejudice and opened the ground for poetic experimentation.
He was careful in selecting those notions that could be combined with Greek reality, mentality and his own sensitivity. He once said that "everything depends on imagination, that is, on the way a poet sees the same phenomenon as you do, yet differently from you." [/vc_column_text][vc_empty_space][vc_toggle title="Read more about Odysseas Elytis…"]Elytis' love for his country is evident in much more than his choice of pen name.
It is the driving force behind his writings, his inspiration and strength. In his acceptance speech he underlined that by saying:
"I would like to believe that with this year's decision, the Swedish Academy wants to honor in me Greek poetry in its entirety. I would like to think it also wants to draw the attention of the world to a tradition that has gone on since the time of Homer, in the embrace of Western civilization."
Throughout his life, Elytis never stopped traveling both in Greece and abroad. When in Paris, he was associated with a circle of artists including Picasso and Matisse; he shared with his friend and art patron, Teriade, a love for the art of folk painter Theofilos. In Greece, he loved exploring the islands of the sunny Aegean in the summer.
Elytis' earlier poems are filled with images of sun, of light and purity, earning him the title of "sun-drinking poet." His "Sovereign Sun" is an ode to optimism, a voice of hope in a ravaged country.
With the advent of WWII, Elytis was called up to fight on the Albanian front, where the Greek army managed to halt the Italian invasion.
Drawing from this experience he, like another Hemingway, wrote his "Heroic and Elegiac Song for the Lost Second Lieutenant of Albania" in 1943. Elytis' touching words are a cry of lament uttered by the young lieutenant and the whole Greek nation that suffered so much during the war; the tone is sorrowful, albeit proud.
Elytis' most widely known masterpiece is the composition "To Aksion Esti" (Worthy It Is").
The poet submerges deep within Greek history and Mythology to draw images and sounds and combine them with the Byzantine, and later Greek tradition, in a poetic cycle of alternating prose and verse patterned after the ancient Byzantine liturgy.
Centuries of Greek history are intricately woven in a tapestry of History that shows what is encompassed in the Greek Identity, the Greek Heart and Spirit:
"Worthy is the Light and the first, etched in stone, wish of man. The vigor of the animal that guides the sun. The plant that twittered and gave birth to Day
(Worthy is).
The Earth that plunges and then raises its neck, like a stone horse ridden by the open sea. A myriad of little blue voices and a huge white head of Poseidon"
"Aksion Esti" rose even more in popularity when it was set to music by Mikis Theodorakis in 1964 and received critical acclaim later in 1979, praised by the Nobel Academy as a masterpiece of 20th Century poetry.
Odysseas Elytis passed away in 1996 but his heritage lives on today, inspiring and influencing young poets and artists from all around the world.[/vc_toggle][vc_empty_space][/vc_column][/vc_row][vc_row][vc_column][vc_separator color="black" border_width="2″][vc_row_inner][vc_column_inner][vc_empty_space][vc_column_text]
Mikis Theodorakis
Some of the difficulties present in written translation can be removed when following the spirit and music of the great musician Mikis Theodorakis. 
The understanding of such complex concepts suddenly becomes simple and effortless, as his notes take you on a trip to every corner of Greece.
The land of the senses is unlocked for you then, as you travel with the sounds of an ethereal bouzouki into a land of white and blue. 
[/vc_column_text][vc_empty_space][vc_single_image image="13985″ img_size="full" add_caption="yes" alignment="center"][vc_empty_space][/vc_column_inner][/vc_row_inner][vc_column_text]
The work of Mikis Theodorakis is impressively extensive, spanning thousands of pieces of work, from folk "laiko" Greek music, to symphonies, ballet scores and theatre scores.
What he is most often associated with, however, is the song of Zorbas, that features in the movie "Zorba the Greek", based on the book of the same name written by Nikos Kazatzakis. 
Theodorakis was born on the island of Chios, in 1925, and was raised at a time in Greece replete with political tumult and war. Fascinated by music from a young age, he began composing his first songs before getting access to musical instruments. His primary influences were Greek folk music and Byzantine hymns, having spent considered time training in church choirs.
A strong aspect of his identity and defining feature throughout his life and music is his political activism and his involvement with the left-leaning political parties of Greece. [/vc_column_text][vc_empty_space][vc_separator color="black" border_width="2″][vc_toggle title="Read more about Mikis Theodorakis:"]Shortly after the German and Italian forces invaded Greece, Theodorakis joined the partisans in Athens and worked to defeat the Axis powers.
His involvement cost him dearly, when he was captured and tortured by the Gestapo before being exiled in the island of Ithaka. During his ordeal, Theodorakis contacted tuberculosis, severely injured his left eye and was buried alive twice but managed to survive.
Exiled once again in the island of Makronisos, for refusing conscription Theodorakis continued to work on his music and poetry and came in contact with other important figures of the Greek scene. Among those he would come in contact with at the time are Melina Merkouri, Giannis Ritsos and Iannis Xenakis.
After liberation from Nazi Germany, and during the Greek Civil War period (1946-1949), Theodorakis studied at the Athens Conservatoire from where he graduated in 1950.
A move to Paris, followed shortly after where he studied under Oliver Messiaen helped to launch his career and he received international recognition and offers to write music for foreign films.
Returning to Greece, to work on his composition, he worked to develop a unique style that incorporated the unique elements of Greek folk music and character into his work.
It was then that he composed some of his most famous scores like "Ill Met by Moonlight" and "Zorba the Greek".
His political views and dissatisfaction with the post-war political situation in Greece, made him a target for the Regime of Colones during the period of junta. He faced another round of exile, torture and concentration camps and his work was banned across Greece.
He was forced into exile once again which not only did not deter his passion and commitment to music and speaking out politically but made him a figurehead of resistance and support increased especially among working and middle-class Greeks.
Upon his return from exile, Theodorakis was welcomed back as a hero and he continued his political work as an MP for the Communist Party.
His music retains the close ties developed during the period of upheaval and distress, that emphasizes the importance of music to unite and educate.
Maria Farantouri, a renowned Greek singer as well as political activist that has closely collaborated with Theodorakis throughout their career emphasizes this point with her words
"In the 1960s, music was very closely linked to politics and social struggles – it played a different role back then. We demonstrated against the political situation because we had neither freedom nor democracy."[/vc_toggle][vc_separator color="black" border_width="2″][vc_empty_space][vc_video link="https://www.youtube.com/watch?v=QskFT7AaKH0″ align="center"][vc_column_text]Scenes from the movie and the famous syrtaki dance. [/vc_column_text][vc_empty_space][/vc_column][/vc_row][vc_row][vc_column][vc_row_inner][vc_column_inner][vc_column_text]
Nikos Kazantzakis
Another influential figure in the history of Greece is Nikos Kazantzakis.
"All my life, one of my greatest desires has been to travel-to see and touch unknown countries, to swim in unknown seas,to circle the globe, observing new lands, seas, people and ideas with insatiable appetite, to see everything for the first time and for the last time, casting a slow, prolonged glance, then to close my eyes and feel the riches deposit themselves inside me calmly or stormily according to their pleasure, until time passes them at last through its fine sieve, straining the quintessence out of all the joys and sorrows."
Nikos Kazantzakis, Report to Greco
an Traveler, philosopher, translator, novelist, poet; it is hard to paint the verbal portrait of Nikos Kazantzakis, a writer that shook the very foundations of Greek thought and was persecuted like no other.
Ever a radical and restless soul, Nikos was targeted by conservative literary and religious circles who failed miserably to restrain the critical acclaim and popularity of his works. [/vc_column_text][vc_empty_space][/vc_column_inner][/vc_row_inner][vc_column_text]When reading his novels, books and poems, it is virtually impossible to examine solely the text, disregarding the author.
With every line, hidden under each word is the spirit of Nikos Kazantzakis who has poured his heart and soul into his writing.
This is namely what makes his way of writing so unique; his voice is pure and undistorted, the voice of a child asking the most important questions about life, love and spirit, that remain unanswered still. [/vc_column_text][vc_empty_space][vc_toggle title="Read more about Nikos Kazantzakis:"]Nikos loved to travel.
He considered traveling to be as important as teaching and always underlined the importance of having your eyes and mind open to new ideas and knowledge.
Throughout his travels the writer collected not only ideas for writing but was also exposed to an abundance of different views on life and the world. In France, he was introduced to the ideas of Bergson and later his restless spiritual skepticism found solace in the word of Nietzsche; in Russia, he came across the ideals of communism and atheism.
Yet when back in Greece, he traveled for a month to Mount Athos, an asylum of monastic life and experience, in search of peace and inspiration. This conflict of ideals, these never-ending existential and religious anxieties tormented him to the end of his days and these themes constantly reappear in his works.
No matter how much he traveled though his heart always longed for home. The writer and philosopher was born and raised in the proud island of Crete. His childhood memories of Cretan country life, the characteristic Cretan dialect and the simple, stubborn yet benevolent nature of the locals forever shaped his life's views and way of writing, and, inevitably, found their way into his manuscripts.
In his most famous work Zorba the Greek Kazantzakis often describes scenes from everyday Cretan life, such as wine-making, in the liveliest colors. Crete is, for him, a reference point for the rest of the world; he praises its beauties without ever falling to the sin of elitist arrogance.
Kazantzakis considered his Odyssey his magnum opus.
The Odyssey of Kazantzakis is an epic poem of 33,333 lyrics and 24 rhapsodies that follows the pattern of Homer's epic. The Cretan writer's wish was to write an epic about the Modern Man in the face of Odysseus. The unfulfilled hero, who having returned to Ithaka, set a new goal, to achieve and conquer utter Freedom.
This Freedom was what Kazantzakis himself fought for in his whole life.
Despite the uproar his works caused, he never stopped writing nor changed his ideas to conform with literary and societal norms; he remained to the end true to his beliefs and free, like the proud hawks soaring in the sky above the mountain, Psiloritis, in Crete.
On his tombstone are these revealing words, a living testament to the essence of the man and his eternal belief in the ideal of Freedom:
"I hope nothing. I fear nothing. I am free."[/vc_toggle][vc_empty_space][/vc_column][/vc_row][vc_row][vc_column][vc_column_text]Ever a radical and restless soul, Nikos was targeted by conservative literary and religious circles who failed miserably to restrain the critical acclaim and popularity of his works. Greece is not only the destinations, the mountains, islands and beaches. Greece is also the sentiment one carries with him on his way home, the sentiment you feel when you study Homer, Kavafes and Seferis, the vibrant colors and traditional figures in the paintings of Theofilos.
[/vc_column_text][vc_empty_space][/vc_column][/vc_row][vc_row][vc_column][vc_row_inner][vc_column_inner][vc_column_text]
Love it? Save it! 
[/vc_column_text][vc_empty_space][/vc_column_inner][/vc_row_inner][vc_row_inner][vc_column_inner width="1/4″][vc_single_image image="17930″ img_size="full" alignment="center"][/vc_column_inner][vc_column_inner width="1/4″][vc_single_image image="17929″ img_size="full" alignment="center"][/vc_column_inner][vc_column_inner width="1/4″][vc_single_image image="17928″ img_size="full" alignment="center"][/vc_column_inner][vc_column_inner width="1/4″][vc_single_image image="17927″ img_size="full" alignment="center"][/vc_column_inner][/vc_row_inner][vc_empty_space][vc_empty_space][/vc_column][/vc_row]