The Most Beautiful National Parks In Greece You Have To Visit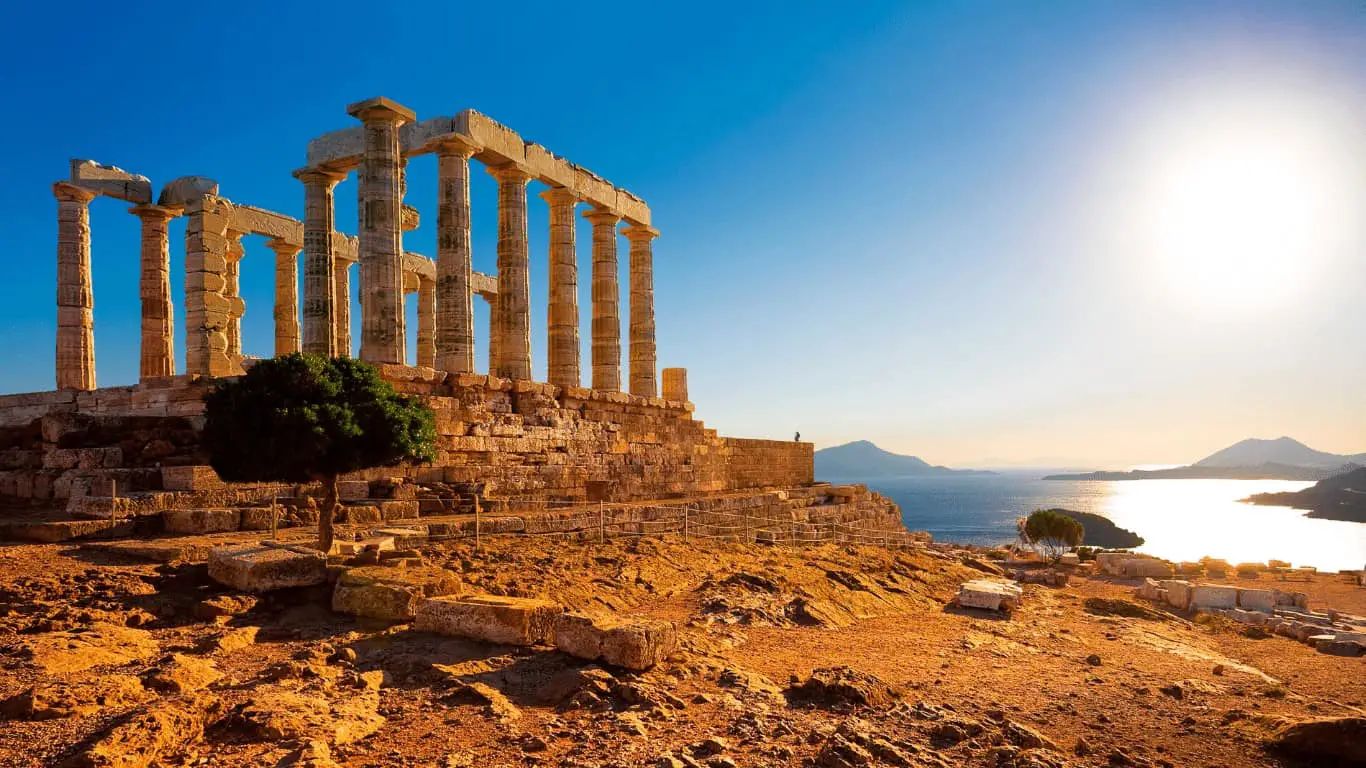 For nature lovers a trip to the mountains is always a must and Greece is actually one of the most mountainous countries in Europe. So, while the beaches and islands are obvious destinations for travellers, the mountains must not be forgotten!
From 1938 onward more and more of these spectacular areas on the mainland (and some of the islands) have been placed under protection, preserving the habitats and wildlife within them. These National Parks in Greece are some of the best places to venture into the wilderness.
☞ Related: 15 Photos That You Won't Believe Are Actually Taken in Greece
Olympus National Park
This is considered one of the most beautiful national parks in Greece for its rich history, mythology and ecology making it a popular destination for explorers. It is located in Northern Greece in the Olympus ranges and is just over 100 km from the country's second biggest city Thessaloniki.
According to Greek mythology Mount Olympus is where the 12 Olympian Gods resided. But of course, this isn't the only appeal. Here you can find out what it's like to climb the tallest mountain in all of Greece.
Mount Olympus' highest peak (Mytikas) reaches 2,918 m but if you don't want to climb to the summit there are many other hiking paths you can follow, for all abilities. Its quaint wooden bridges, characteristic jagged peaks and sparse rocky slopes are a haven for nature lovers.
☞ Related: You could also climb the tallest point in the Cyclades: Mount Zeus in Naxos
Parnassos National Park
Located in central Greece, Parnassos National Park was founded shortly after Olympus National Park. While the park boasts rich wildlife and beautiful forests, Parnassus is also famous for its ski centre, which is one of the oldest in Greece.
Parnassos is just one of the ski resorts in Greece. While Greece is certainly a much-loved summer destination it is also a fantastic winter destination, so don't rule out coming to Greece in December!
This area is also home to the legendary oracle of Delphi so if you are visiting you will want to take a trip to the sacred Temple of Apollo that lies at its foothill. Take the time to explore, find a traditional taverna in Delphi and take a short drive to the picturesque village of Arahova.
☞ Related: Santorini in Winter Guide – Everything You Need To Know
Parnitha National Park
Just over 40 km north of Athens lies a well kept secret. Mount Parnitha National Park in Greece is one of the lesser known things to do in the capital. Explore the marked trails and wander through the fir trees, or pay a visit to the local casino!
Parnitha National Park is known to have one of the most rich flora in Greece with over 1000 different species!
These mountains are also home to the red deer, which you might be lucky enough to see. Once wide ranging throughout all of Greece they now find refuge in this national park as well as a small population in north eastern Greece.
☞ Related: Best Green Escapes In Athens
Sounion National Park
Cape Sounion can be found on the southernmost point of the Athens Riviera and only 70 km out of the city. It is home to the smallest national park in Greece, Sounion National Park, which has a gorgeous setting overlooking the Aegean.
Here you will find a multitude of beaches you can explore and also the temple dedicated to the Greek god Poseidon, a magnificent archaeological site right by the sea. While it is small there are still a number of trails you can hike and it is one of the best things to do in Athens due to it being only a short drive away from the city.
☞ Related: 10 Reasons Why Everyone Should Visit Athens At Least Once
Vikos–Aoös National Park 
This national park is located in the Zagori region of northern Greece and it is home to the deepest (relative to its width) gorge in the world according to the Guinness book of records. The highest mountain in the area is mount Tymfi which is 2,497 m high and offers spectacular views of the canyon and beyond.
Papingo is close by and is one of the popular and picturesque villages of mainland Greece that are worth visiting in the area. From here you can hike up to Dragon lake that is nestled high up in the mountain. Greece is actually home to some incredible lakes, so don't forget to add these to your bucket list as well as the national parks.
In the Zagori region there are about 60 different mammalian species, including bears, wildcats and wolves!
☞ Related: Chrisso: The Ancient & Unknown Village Next To Delphi
Prespa National Park 
This park is situated on the northern most point of Greece that borders with Albania. Prespa National Park in Greece has some incredibly beautiful lakes. Lake Mikri and Megali (meaning small and large) provide stunning vistas. The lakes and the surrounding habitat also support a large amount of endemic species, especially fish and birds.
The region is characterized by freshwater wetlands that, as well as the lakes, provide breeding grounds and important habitat for species such as the Dalmatian and great white pelican.
☞ Related: Chrisso: The Ancient & Unknown Village Next To Delphi
Samaria National Park
Located on the island of Crete this is a particularly special national park in Greece as it is well known for its magnificent gorge that is 16 km long. There is a narrow passage that is called the 'ion gates' which is only 4 metres wide and the rock faces on either side rise up to 300 m!
This national park is just over 40 km away from the largest city and capital of Crete, Chania. So, if you are in Crete it is well worth the drive to go and see this geographical wonder for yourself.
Samaria was made a national park in part due to the declining population of endangered goat that inhabits the island (kri-kri). Populations reached below 200 in 1960 and the park was established in 1962. Hunting is now prohibited, and their numbers are increasing.
☞ Related: 20+ Amazing Things You Can Do In Chania
Ainos National Park
Ainos National park in Greece is located on the island of Cephalonia in the Ionian sea. Megas soros peak of Ainos mountain is the tallest on the island and reaches 1,628 m. Climbing the rocky summit leads to beautiful panoramic views of the island and sea beyond.
The park is unique in that it has an endemic species of fir tree (Abies Cephalonica) that covers much of the national park.
The park is also home to a herd of semi-wild horses! These horses are descendants of the Pindos breed and were released by the people who lived in the mountains. Subsequently abandoned after WWII there is only one herd remaining. This herd can often be found drinking at the spring near the Zoodohos Pigi Monastery above the village of Arginia.
☞ Related: Greek Island Groups – 7 Greek Island Complexes
National Marine Park Of Zakynthos
Greece has a plethora of bucket list beaches, many ranking as some of the best beaches in the world. As well as being must see destinations these beaches are also home to some very special and endangered wildlife. Which is why you cannot forget the marine national parks in Greece!
Zakynthos is well known for the famous shipwreck beach or Navagio, but the island is important to the endangered loggerhead sea turtle (Scientific name: Caretta caretta).
This marine park was founded in 1999 for the protection of some of the most important beaches that these turtles use for nesting and it is the second largest marine protected area in Greece.
Marathonisi an islet off the coast of Zakynthos is also known as 'turtle island' and is included the National Marine Park of Zakynthos. You can go scuba diving here and see these magnificent creatures for yourself!
☞ Related: What is the Ideal Greek Island For You According To Your Type Of Vacation
Its hard to choose between the mountains and the sea, but why not do both! Which of these national parks in Greece appeals to you most?