What To Do In Crete – The Best Local Tips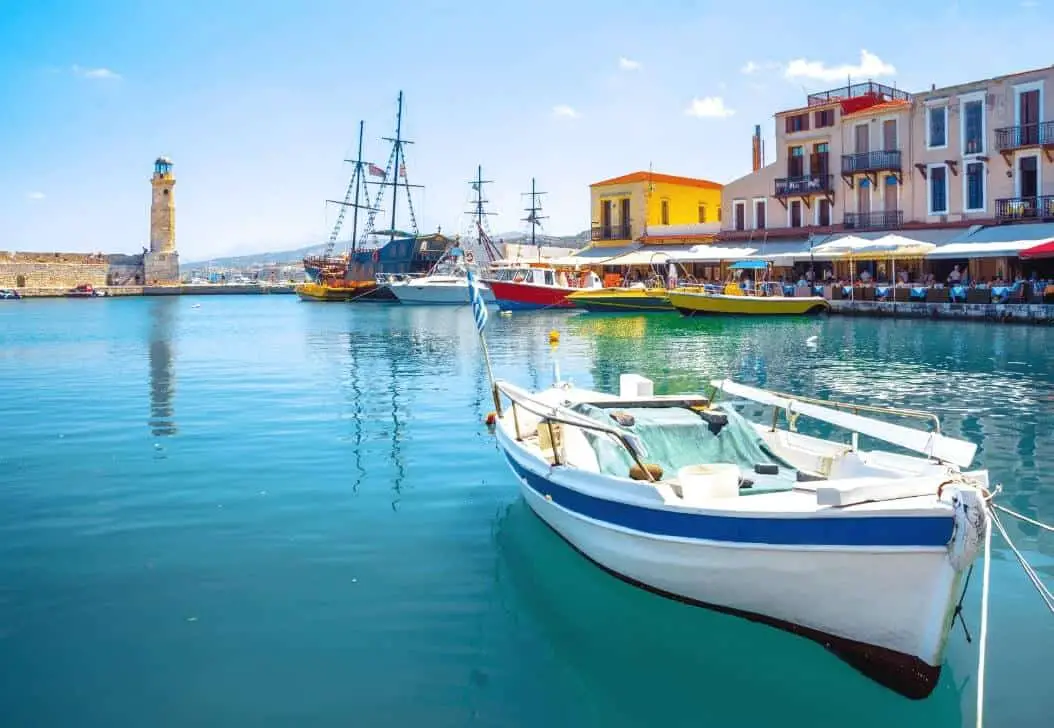 Many people will tell you that it takes a lifetime to explore Crete.
It is an incredibly diverse Greek island which adds to its immense charm. Here you can see some of the best beaches in the world, venture to quaint mountainous villages, and trace the island's incredible history. The island is constantly surprising you. This is why figuring out what to do in Crete comes as a challenge. There are so many options. Below we offer some of the lesser known local tips so you can see the island in the best way possible. We give you our personal recommendations for what to see, where to stay, and how to explore.
Rent A Car
There is a particularly important thing to know about the island of Crete. If you look at a map, you will see that a mountain range runs from West to East, right down the middle of the island. Naturally, this makes travelling North to South a little trickier. When you have a car to explore this beautiful terrain, the island becomes completely accessible. I assure you the mountainous views are worth it. Make sure you have your international drivers' license with you when travelling. This ensures hiring a car is easy!
☞ Related: The Most Amazing Road Trip In The Mani Peninsula
Visit Elounda
Just an hours drive away from Heraklion, the capital of Crete, lies the gorgeous little fishing village of Elounda. Here you can visit the palm tree forest of Vai, relax on the beach and even taste some delicious local bananas! For those who want to know what to do in Crete and in this area, a must-see is the little island of Spinalonga. This island was made famous by a novel written by Victoria Hislop. From Elounda you can catch a boat to the little island that doesn't take more than 20 minutes.
☞ Related: Some Of The Best Quiet Greek Island Escapes
See The Beautiful Gorges
If you are a nature lover you might be wondering what to do in Crete that involves the outdoors. The answer is easy; visit some of the incredible gorges. Greece is home to some amazing National Parks, one being Samaria National Park in Crete. Samaria Gorge on the western side of the island gets a lot of attention as it is the longest Gorge in Crete. However, there are hundreds of other tracks to choose from. Do your research and find out what might be the best for you. Imbros Gorge is a great family friendly track as the gorge is not as long as Samaria.
Stay At Mountain Resorts
You might be curious as to what there is to do in Crete that is a little bit different, something off the beaten track. While there are a huge number of seaside accommodation options sometimes the mountains can be equally as beautiful. One of our favorites is Enagron, located about an hour away from Heraklion. Another great option for some mountain accommodation is Fabrica Farm Houses which is located in the little village of Vamos. These resorts are run by passionate locals who do everything to make your stay unique. They will give you an insight into exactly what Cretan hospitality is all about. There is also no shortage of activities in the mountains. So check out the numerous activities that they offer such as cooking lessons and hikes.
☞ Related: What Is It Like Climbing The Tallest Mountain In Greece?
Arkadi Monastery
Arkadi Monastery is located just outside of Rethimno. For the lovers of Venetian architecture and history, this is what you should do in Crete. This building is a UNESCO Monument of Freedom which dates back to the 16th century. There is much to learn about the church's history during the Ottoman years and the Greek Resistance. So, be sure to visit the little museum next to the church.
☞ Related: A Guide To The Unesco Sites Of Northern Greece You Have To Visit
Visit Sfakia
Chania is the second largest city in Crete and it lies on the Western side of the island. Around Chania there are endless opportunities for adventure. So if you want to know what to do in Crete, Chania is a place to add to the list. Our first suggestion is to take a road trip to the little village of Sfakia. Here you will find wonderful tavernas that serve incredible traditional meals. These Cretan meals are the embodiment of Crete on a plate. Exploring around Chania offers you the opportunity to delve deep into Greek culture and traditions. Cretan people are very proud of their island. It is not unusual to see men and women in traditional dress.
☞ Related: 20+ Amazing Things You Can Do In Chania
World War II Monuments
Another great thing to explore nearby Chania, if you love World War II history, is the monuments. There are hundreds of monuments to visit around Crete. Crete was famously the last part of Greece to fall during the war. The Cretan people famously helped a lot of Commonwealth soldiers to avoid Nazi persecution. You can visit the Commonwealth cemeteries at the Port at Souda. There is also a German cemetery in Maleme.
☞ Related: The Top Ancient Greek History Facts For A Greek History Noob
Koukouvaya
When asked what to do in Crete, this place is one of our top local suggestions. Koukouvaya is a coffee shop where you can taste some of the most delicious Greek desserts. Be prepared for some truly big portions sizes! However, this isn't the only appeal, because Koukouvaya has some incredible views over Chania and the sea. It is the perfect place to watch the sun go down and is just a ten minute drive from Chania.
☞ Related: 7 Top Greek Desserts That You Will Fall In Love With
Pottery Shopping
Some pottery shopping provides the perfect opportunity to find something special to commemorate your time in Crete. It also gives you the chance to find a little something for those back home. In the heart of Chania and the Venetian Port there are many pottery stores to choose from. One of our favourite shops is Flaktoras Ceramics. Here you will find hundreds of different options. Conveniently, if you are running short on room in your suitcase, they can deliver directly to your home country.
Kanakis Factory
We have one last suggestion for what to do in Crete. And this is something that is incredibly important to Cretans, and of course to Greeks as a whole. That something is of course olive oil! Kanakis Factory is a family run business that allows you to go behind the scenes of olive oil production. Here you can learn all about the history of olive oil and see exactly how it's made. Kanakis Factory is only a 30 minute drive away from Chania.
☞ Related: A Brief History Of The Olive Tree